ZNA, the Antwerp Hospital Network, employs 7,000 people, including 2,650 nurses, 550 caretakers and around 600 doctors. Every day, about 7,000 patients come through the doors. With over a million consultations, lab tests and medical imaging sessions and about 75,000 admissions per year, ZNA is the largest health care provider in Belgium. This workload is also perceptible in the HR department.
Until about a decade ago, all the hospitals now in ZNA belonged to the Public Social Welfare Centre. But in 2004, they were privatised, and in 2007, three general and five specialised hospitals merged to form Belgium's largest hospital, with approximately 2,500 beds.
"When the hospitals were privatised and merged into a network in 2004, we had an urgent requirement for a professional recruitment department", says Silvia Hesseling, HR Assistant Recruitment and Selection at ZNA. "To start with, we worked with various Excel lists. On one list, we showed what vacancies were available, and the other was a list of people who had applied for jobs. We kept the various CVs on the server. We were able to cope like that for a while, but as time went on, the Excel lists became so long that the system was unworkable. Furthermore, it was difficult to calculate the throughput time between the start of a vacancy and the recruitment of a candidate, and we didn't have a clear overall picture of who the candidates were, whether they had applied before, and whether they had already been contacted."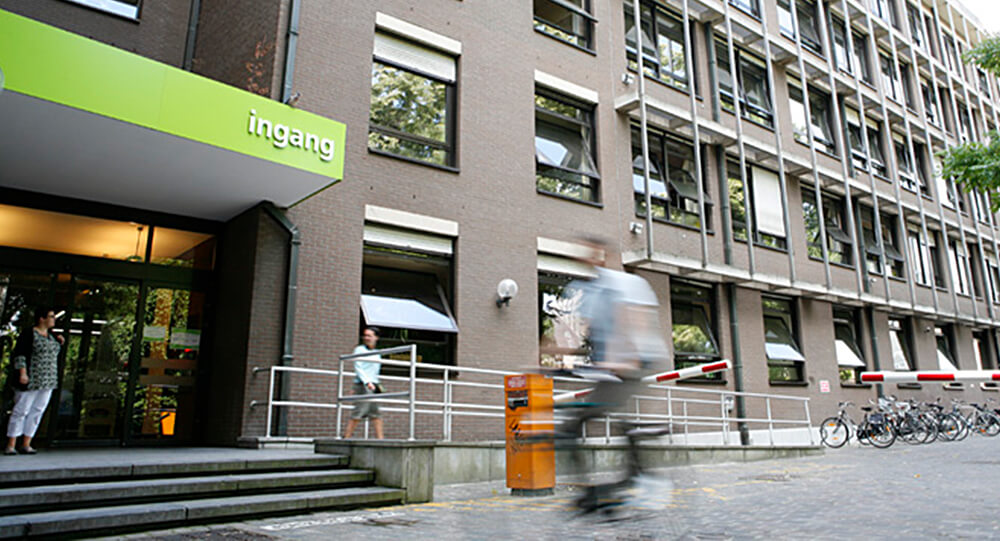 Tailor-made product
That is why, about five years ago, ZNA approached various companies that propose recruiting solutions. "We compared the various systems and CVWarehouse appeared to have the best solution. Their solution offers a combination of convenience and an attractive price. We were able to give our own input about the functions that we wanted. The CVWarehouse staff came up with a tailor-made product that took our wishes into consideration. That is still the case: if we want to change something, we point it out and CVWarehouse immediately acts on our request."
So, in response to the request by ZNA, CVWarehouse delivered a solution that makes it possible to post items directly on different platforms, both internally and externally. "The fact that for each vacancy individually, we are able to tick a box to say where we want it to appear, saves us a lot of time", says Lynn Van Hoof, HR Specialist Recruitment. "Previously, we had to arrange that manually. It was very time-consuming, because we publish some vacancies on various platforms."
Through our collaboration with CVWarehouse, we have a clear overview of who the candidates are, and whether we have already worked with them in the past. We are also able to give everyone who applies for a job with us a reply within a reasonable time. That employer branding is essential.
— Silvia Hesseling, HR
150 hires per quarter
Without CVWarehouse, the whole recruitment process would run far less smoothly. "We constantly have around 70 unfilled vacancies, for very different profiles: they are for nurses, doctors, technicians, IT specialists, finance staff and people for the cleaning or catering crew. About 350 candidates apply for a job in an average month. Per quarter, we hire about 150 employees, both internally and externally. These are not all permanent vacancies; some are temporary: we work a lot with students, but people also make use of time credit, they go on maternity leave, or have to be replaced temporarily due to illness. Through our collaboration with CVWarehouse, we have a clear overview of who the candidates are, and whether we have already worked with them in the past. We are also able to give everyone who applies for a job with us a reply within a reasonable time. That employer branding is essential."
Another major advantage that Lynn Van Hoof sees is the reporting options. "We can generate standard reports, for example monthly or quarterly, but it is also possible to generate custom reports, for example if we want to know how many of the vacancies are filled internally, or which channels provide most candidates."
Both ladies are very enthusiastic about the accessibility of the staff at CVWarehouse. "Not only do they respond immediately if we have questions or problems, or want to change something, they give us a refresher course each year. Then they take us through the new features that have been added over the past year. That is really convenient, because sometimes we are so busy with our routine concerns that we don't notice an update. The refresher course gives us the opportunity to go through all the new possibilities and see which ones are of interest to us. CVWarehouse is constantly evolving. Actually, we have grown up together."