The car group Cardoen is renowned as a new and second-hand car dealer with spacious showrooms across Belgium. In recent years, the company has mainly focused on opening several new branches in Wallonia. Since its takeover by the French company Aramisauto.com, a daughter company of Stellantis, online sales have also risen sharply.
As a result of its sustained growth, Cardoen has to take on increasing numbers of new staff. "Currently we have 200 employees, but we aim to grow quite quickly to 450," says Jorn Verhelst, HR Manager at Cardoen. This means: more job vacancies, more CVs to process, and more recruitment rounds to follow up on.
Search for a more professional, efficient and attractive platform
The growing importance of digital sales contrasted sharply with Cardoen's online jobsite, explains Verhelst: "The software to manage the vacancies was unreliable and the job page itself was really unattractive. In a time when you need to persuade candidates to apply, this was totally unsustainable." So Cardoen went looking for a reliable partner to manage vacancies more professionally, communicate more efficiently with candidates and deliver a more attractive platform to help put the vacancies in the spotlight.
During their search, the company came across various parties, continues Verhelst, "from suppliers of total solutions for HR software to specific partners in online recruiting. From all of these, CVWarehouse emerged as the winner."
Verhelst explains why: "CVWarehouse stood out from the competition in all areas: user-friendliness, communication and price. Clearly, that made the choice a lot easier."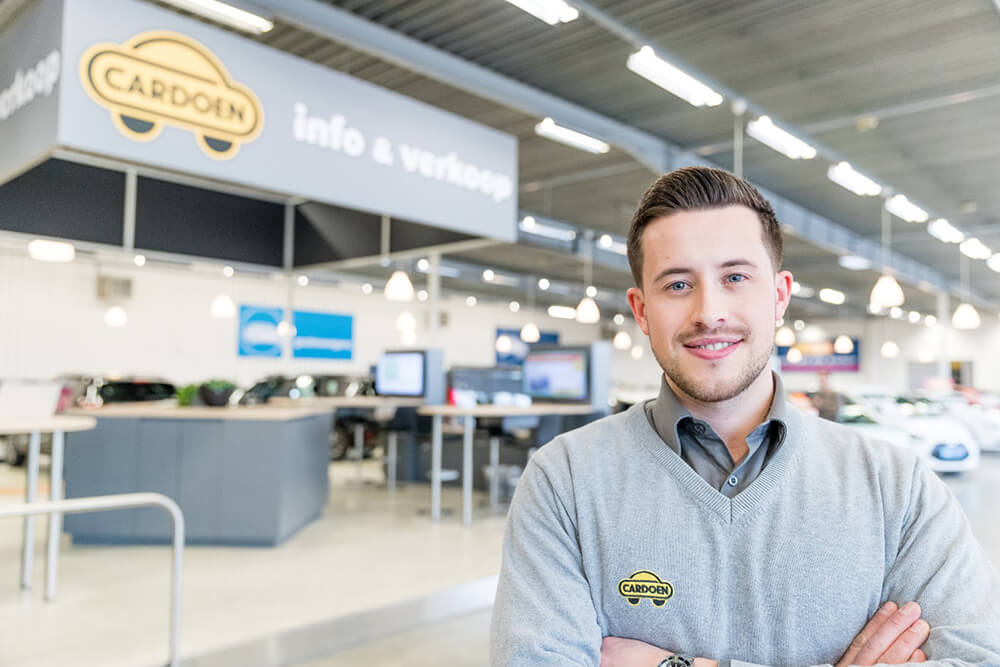 From project start to go-live in three weeks
From Cardoen's decision to opt for CVWarehouse to the go-live of the platform was a matter of just a few weeks. The starting signal for the platform's implementation was given at the beginning of May 2021, and the software was on stream by the end of the month. "Of course it helped that we decided to not migrate our data, given the poor quality of our previous platform," adds Verhelst, "but it's still mightily impressive to set up a fully operable environment, wholly in line with our wishes, in such a short space of time."
Since May, the recruitment partners that Cardoen previously worked with have also switched to CVWarehouse. This is important in a market where partners are crucial if you want to fill all your vacancies. "In the past, all the CVs and feedback were sent back and forth by email, which took a lot of time and made things difficult to keep track of. Now, this is all done on the CVWarehouse platform, which makes working together much more efficient. And it's also completely secure, as our HR partners only see the CVs and vacancies that I share with them."
As well as making us better, they improve their own platform, so their other customers also benefit.
— Jorn Verhelst, HR Manager
Lead time per vacancy decreased dramatically
In the few months they have been using the new platform, its business advantages have become clearly apparent to Cardoen. Verhelst: "The lead time per vacancy has decreased dramatically. The reporting also makes a huge difference: it's now much quicker for us to see if something works, and we can make adjustments straight away if necessary. Following up on candidates is also much simpler, meaning we can give them the attention they deserve."
Furthermore, the number of candidates per vacancy has shot up, partly thanks to the more attractive job vacancy pages, Verhelst adds: "These pages have been smartened up in full alignment with our employer branding, as our marketing lead can simply make changes to them to bring them more in line with this branding."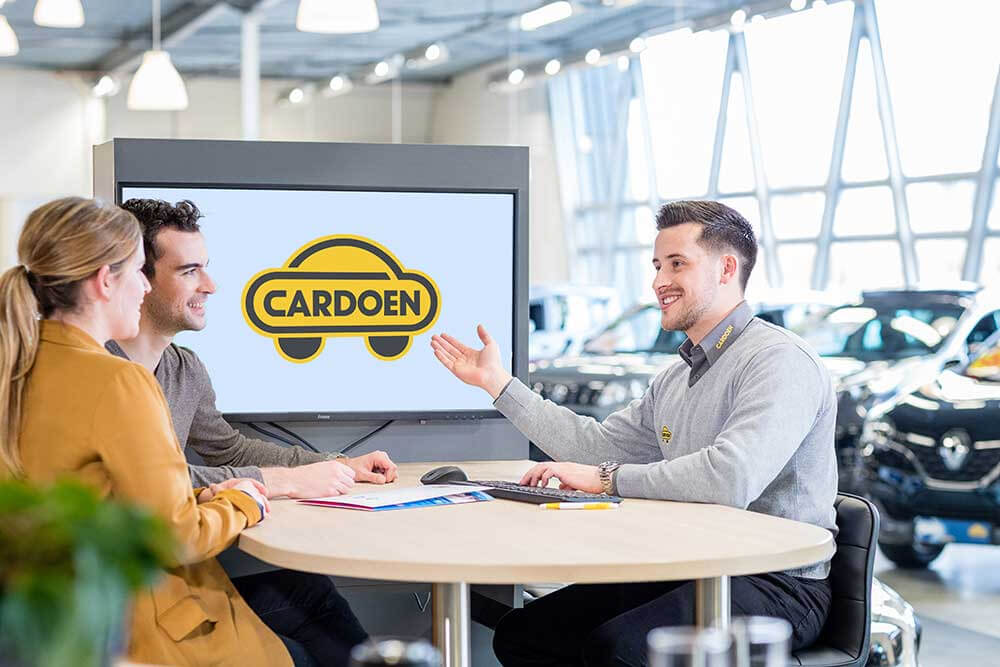 Since the launch of the platform, the collaboration with CVWarehouse has continued to function optimally, says Jorn Verhelst: "They listen very carefully to us, and immediately make the necessary changes. For example, we've already adjusted the layout several times to make the site more attractive and to customise it better to our company. Following a request we made recently, they've made some changes to the software that will later be made available to other customers. That's the power of CVWarehouse: as well as making us better, they improve their own platform, so their other customers also benefit." What's more, Verhelst adds, CVWarehouse reacts very quickly to every question and request sent their way.
Regularly updated platform
The ongoing, open communication between Cardoen and CVWarehouse has already led to a number of modifications being made to the platform. For example, an additional filter has been added to the free job site, so the number of vacancies remains manageable. And this quest for improvement will continue in the future, concludes Verhelst: "For instance, we're already looking to see if we can integrate LinkedIn better, so we can also manage that platform more efficiently and give our LinkedIn pages a more professional look and feel."