LLBG (La Lorraine Bakery Group) is a family business with more than 80 years of experience in the milling and bakery sector. With their headquarters in Belgium, they bake their products at 12 different bakeries and deliver them to more than 30 countries. Year in, year out, more than 4,000 enthusiastic employees generate healthy growth figures. They help LLBG in their pursuit of the best quality and product innovations, and in their long-term vision of conquering international markets as far away as South America and the Middle East. 
Wanted: a tool for targeted professionalism
Every year, LLBG recruits around 200 talented new people, about half of whom are blue-collar and half white-collar employees. That is a considerable number, which ideally requires targeted standard processes and digital tools. "We wanted to improve our game with a professional tool, especially to secure our processes, enabling us to provide each candidate with appropriate follow-up and communication. My experience at previous companies has taught me that only a high-performing, targeted recruitment platform can truly make a difference and bring efficiency gains," says Sarah Geeroms, Talent Acquisition and Learning & Development Manager at LLBG Belgium. As the number of recruitments has grown, this need has become more and more apparent. That is why LLBG started looking for a partner in 2016 that would be able to offer the right tool.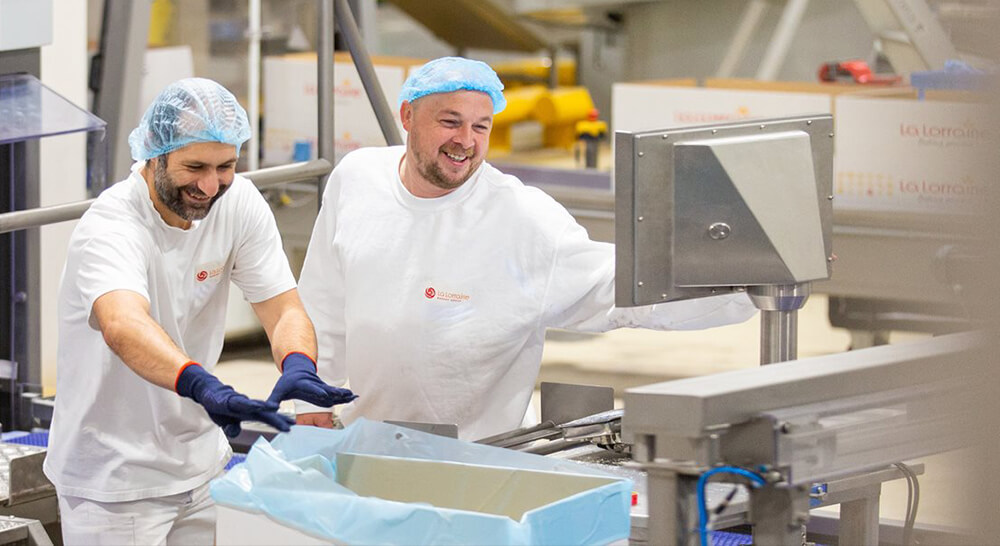 "We wanted a partner to evolve with us" 
Above all, LLBG wanted to find a partner that could not only provide a good solution but was also sufficiently flexible to adapt that solution to changing needs and circumstances. "We were still a rapidly growing organisation ourselves, and we knew that our working methods and procedures might change in the months and years ahead," explains Sarah Geeroms, "so we didn't want to get saddled with software that was too rigid to adapt to the new reality at a later stage." This is where CVWarehouse made a considerably better impression than its competitors. 
In other respects, too, CVWarehouse immediately appealed to LLBG, continues Sarah Geeroms. "It is a Belgian company, with a similar mentality and culture, which certainly helps with such projects. The software was also very user-friendly. As a result, all the end users were quickly won over by the new platform. Finally, the excellent Dutch-language service provided by the CVWarehouse team, quite unlike that of some of the larger players, persuaded us to choose them." 
About three months after joining forces with CVWarehouse, LLBG was able to get started with the new platform. Sarah Geeroms explains, "By then, the entire implementation process had been completed, including training, the integration of e-mail templates and other configurations tailored to our organisation."
Thanks to CVWarehouse, the recruitment team works much more quickly and efficiently than before. "That is another substantial bonus in the 'war for talent' that we are experiencing."
— Sarah Geeroms, Talent Acquisition and Learning & Development Manager at LLBG Belgium
85% of features are used regularly
Since LLBG started using CVWarehouse, several new members have joined the Talent Acquisition Team. Time and time again, it has struck us how quickly they can get to work with the platform: "After a day of training, they are completely on board, without the need for much further guidance. This once again proves how user-friendly and intuitive CVWarehouse is."
This user-friendliness also prompted LLBG to explore all the possibilities of the software. "We have found that the vast majority of features really do add value for us", says Sarah Geeroms. "We use about 85% of all the available features. Few corporate software suppliers can boast figures like that."    
Thanks to CVWarehouse, the recruitment team works much more quickly and efficiently than before. "That is another substantial bonus in the 'war for talent' that we are experiencing", Sarah Geeroms adds. She also highlights that transparent reporting contributes to the continuous improvement of the company's approach. In addition, precious time is saved thanks to the links with job sites – not only the company's own pages, but also those of VDAB, LinkedIn and the Food at Work job vacancy site.
All these years, contacts between LLBG and CVWarehouse have remained very close, Sarah Geeroms emphasises. "Every time we phoned asking for a particular addition to the platform, CVWarehouse would check whether it would also be useful for other customers. If so, there was a good chance that the extra feature would be included in the next standard release. I don't see that happening very often with large software suppliers." 
Dreaming of an integrated talent flow
It is clear that LLBG Belgium and Sarah Geeroms are very satisfied with CVWarehouse. So are there any plans to join forces again in the future? "There are no concrete plans for the time being," she replies, "but now that I am also Learning & Development Manager, I am even more aware of the added value of integrating vacancy management and employee follow-up as soon as newly recruited colleagues come on board. At the moment, these systems are still separate, but I dream of a single flow integrating all the different steps, from the first contact to the last day at work. And, yes, CVWarehouse is still part of that dream," Sarah says smilingly. 
Meanwhile, the cooperation between CVWarehouse and LLBG continues to expand internationally, including recent projects in Turkey and Poland.