A hospital in full renovation and expansion often has a lot of challenges, not the least in terms of recruitment. When AZ Herentals was transformed in 2010, from an OCMW (social service) hospital to a VZW (non-profit organization), they started out with a clear vision. Professionally handling its Human Resources department, using only technology was the goal. HR manager Wim Gys and HR Officer Hannelore Paepen, responsible for recruitment and selection, have enthusiastically chosen CVWarehouse as that tool could help them a lot.
"Today we have 700 employees in our team, 110 were recruited in 2017, of which 128 doctors ", says Wim Gys. "Our hospital is in full expansion, and will continue to grow for a while. We have eight operating quarters, and as we are building a new administrative block in 2019, another two will be added. That means we are full speed recruiting. Especially employees for the operating quarters are very difficult to find, so we are concentrating hard on this. Our main focus is of course to find nurses, but for the past year we have mainly focused on searching for team leaders. And we were very successful at that! "
"We've noticed that AZ Herentals is nowadays an attractive employer. I think we have the youngest management team in Belgium ", says Wim. "And since we have started renovations, things have become even more colourful, with all departments being completely refurbished. In addition to that, we also noticed that our location is a positive factor for applicants. We get a lot of candidates from neighbouring cities, that no longer feel like getting stuck in the endless traffic jams. "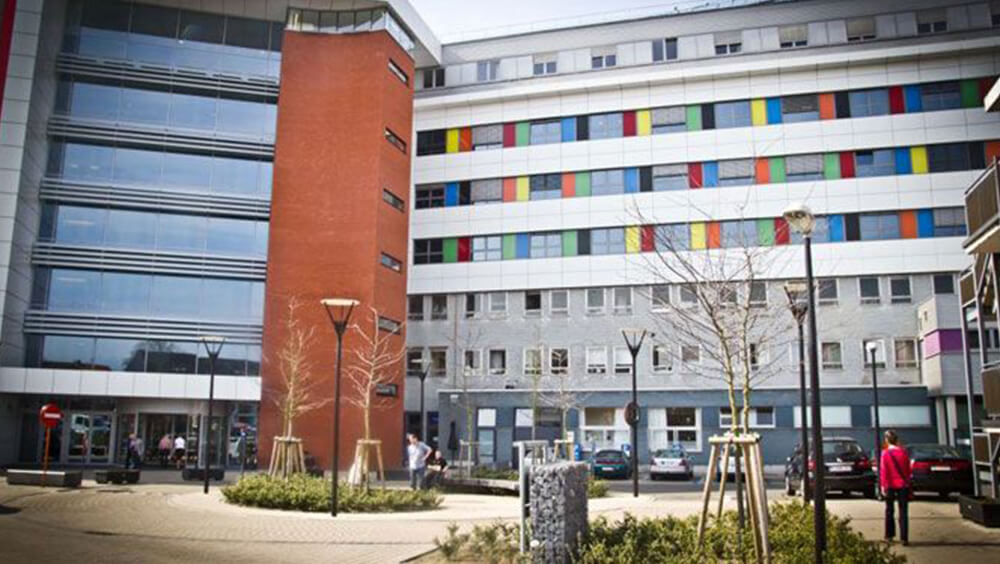 A Centralized and structured recruitment process
Hannelore Paepen clearly remembers how applications were processed before collaborating with CVWarehouse. "To sum it up in one word: chaotic. Everything was very decentralized during the entire recruitment process. Applications came in through mail, e-mail or colleagues. Sometimes department heads or specialised managers received CVs. It wasn't efficient at all."
Wim confirms that: "If figures were requested about the recruitment, we couldn't give a proper answer. Moreover, candidates were not aware the phase of the process they were in. Fortunately, with CVWarehouse that is a thing of the past! Today we know each step of the recruitment process and we are aware of the exact phase a candidate is in. The applicant can also follow this process online himself. Furthermore, we can keep track of who receives what information. We make sure everyone receives a message from us. With CVWarehouse all of this is much faster and more efficiently handled than before, because with one click, applicants – at each stage – can be reached with a personalized email. Previously, it was something a secretary or the managers had to do."
We have received about 7,000 processed applications since the beginning of our collaboration with CVWarehouse. From receiving candidate applications to the final signing of the contract, through all of these phases we know we can count on the application.
— Wim Gys, HR Director
A handy and discreet tool
What makes CVWarehouse so special? It is easy to use. "It really works very intuitively and smoothly. We therefore have little contact with the helpdesk but, when necessary, we can ask for extra help via chat or telephone. The friendly customer-service is a big plus ", says Wim.
"Hannelore works with the tool on a daily basis, but if she is not present, others can take over her work. CVWarehouse is so easy to use, you do not need a manual and that is very important to me as a manager. "
"Discretion and confidentiality are professional assets," Hannelore adds. "Our specialised managers work with the system as well, with applications for nurses in their departments. But we manage the whole process and give them what they require, according to the vacancy. Not everyone can just see everything."
Full support
"CVWarehouse also offers an online training," says Hannelore. "Very convenient if you want to ask specific questions. Those who need to, can also request a personalised training. I am very pleased with that, because that way I always stay informed on new functionalities. It is a tool with many possibilities: from a very basic to an extensive use. And it all depends on your own objectives. The dashboards are also completely customizable. Take it from me: that's very useful for reports. "
Hannelore happily praises herself with the technological support provided to her by the program, she adds: "I really cannot imagine what I would do without CVWarehouse."