Brussels Airlines – the Belgian national airline – connects the European capital with more than 80 different destinations, including 17 in Africa. With over 4,000 employees and almost 50 aircraft of its own, Brussels Airlines transports more than 10 million passengers a year. The airline strives for the highest quality at an affordable price and positions itself as an ideal ambassador for Belgium.
In order to continue to guarantee this high-quality service, Brussels Airlines must regularly look for suitable people to fill open vacancies. "Although we often need pilots and cabin crew, we also look for other specific profiles, for example in the ICT department," explains Karen Renaer, Talent Manager at Brussels Airlines. "Increasingly, we are also looking for digital experts to help support our digitisation in order to make the travel process more efficient and customer-friendly."
Brussels Airlines has more than 60 nationalities in its workforce, spread across three continents. An open mind and sensitivity to other cultures are therefore crucial qualities for anyone who wishes to work at Brussels Airlines. "We strive to achieve diversity among our employees," adds Karen. "Anyone who is active in a hugely diverse environment will also be better at dealing with the exceptional diversity in our customer base."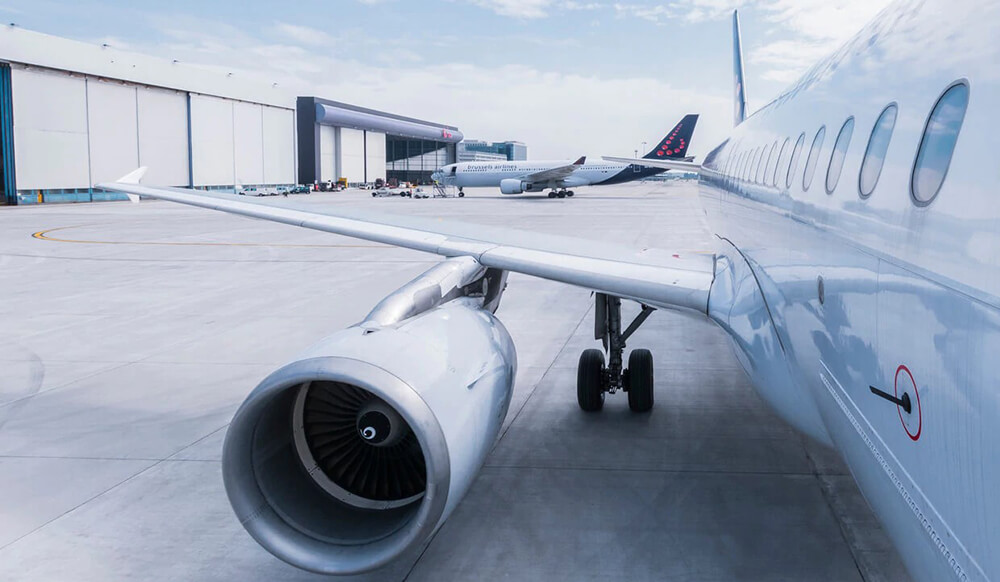 Peak moments with 2,000 applications at times
Even with – or perhaps thanks to – these stringent quality requirements, Brussels Airlines is very popular as an employer with over 15,000 CVs being submitted on an annual basis. Karen: "We receive more than 2,000 applications for some vacancies, which often need to be processed in a very short time in search of the best candidate. At times like these, it helps to be able to call upon a powerful and reliable platform like CVWarehouse."
When it comes to processing applications, CVWarehouse has been the airline's leading partner for years. "We are still very satisfied," says Karen. "The platform combines a powerful engine and reliable management platform with a very intuitive and user-friendly interface. In addition, partly thanks to the numerous APIs with other relevant environments, it is very open to the outside world. Just like us, in fact !" she laughs.
CVWarehouse has always grown in line with the trends and requirements of the HR world.
— Karen Renaer, Talent Manager - Brussels Airlines
From CV management to full recruitment process
Originally, CVWarehouse was only used for posting vacancies and managing CVs. However, Brussels Airlines gradually entrusted other aspects of recruitment to the platform. "Today, this unique platform serves to support the entire recruitment process, including onboarding future employees for up to 90 days after they start employment," said Karen.
Not only is CVWarehouse powerful and reliable, but it also offers the flexibility required to provide technical support for Brussels Airlines' specific HR policy in concrete ways. "For example, we have a fixed rule that every vacancy must be advertised internally before it is shared with the outside world. This functionality is important for us, as we pay a lot of attention to our internal mobility: we want to ensure that our internal employees are the first to get informed of a vacancy within our organization. CVWarehouse makes it easy to announce vacancies in a phased way that takes account of this."
Customer-oriented platform and team
"CVWarehouse has always grown in line with the trends and requirements of the HR world," notes Karen. "This is obviously connected with their knowledge of the market, but also with their willingness to meet all of the customer's needs. If we are faced with a new challenge or wish to make specific processes even more efficient or user-friendly, they are always willing to see if and how they can play a role. This added functionality often benefits other companies as well. As a result, all the customers enjoy a platform that gets even more sophisticated several times a year."
It is not only the platform itself but also the support from the CVWarehouse team that makes Karen and her team very satisfied: "If something goes wrong, they respond very quickly and limit the intervention time to a minimum. We are also kept constantly informed of progress until the problem is resolved. This also ties in with our own approach. Probably it's one of the reasons why we've been working together successfully for so long."