Ziekenhuis Netwerk Antwerpen (ZNA) is the largest healthcare organisation in Belgium, with three general hospitals, seven-day centres, six specialised hospitals, one psychiatric nursing home, and one residential care centre. In 2020, ZNA had approximately 2,500 beds and over 41,000 people were hospitalised (for overnight stays). Furthermore, over 61,000 patients received treatment at day clinics. There were also almost 500,000 outpatients. For this, ZNA employs around 6,550 people in a wide range of positions, including 600 doctors.
Using the potential of existing tools to the full
To steer the recruitment of about nine hundred new employees per year in the right direction, ZNA uses an eleven-strong recruitment team. The team is supported by an array of digital tools. One such tool is CVWarehouse, which has been supporting the hospital group since 2001 by publishing job adverts, managing applicants, and following up on the application process.
In recent years, ZNA started to realise that the existing HR tools were not being used to the full. Therefore, in 2002, they appointed Niels Vrijsen as an HR analyst to list the needs of the HR Talent Acquisition Department as well as the possibilities provided by the various tools available. 'That included CVWarehouse, and it soon became clear that we could get a lot more from the platform than simply the job postings and supervising the candidates.'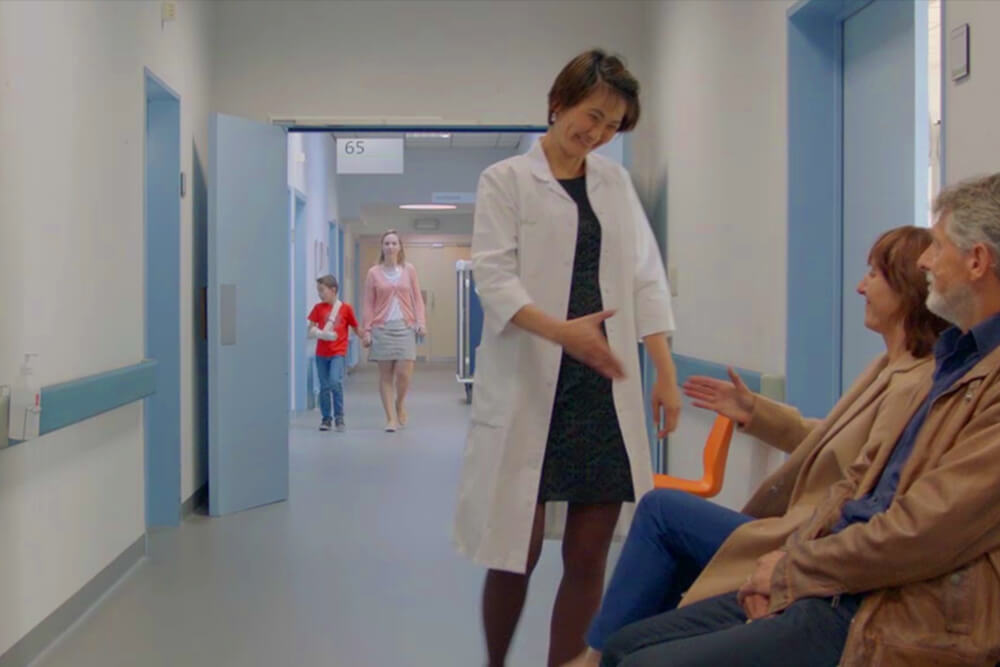 'CVWarehouse walks the talk'
The following two years were focused on continuous improvement. 'At every turn, I was on the phone to CVWarehouse with a specific request or innovation I wanted to implement. It wasn't far off stalking,' laughs Niels Vrijsen. 'But the response we received from them was unparalleled. Each time, they helped us figure out how we could adapt the software to fulfill the specific need. And if we couldn't find a solution in the software, they brainstormed with us about how we could bypass the issue. Nothing was too much trouble for them.'
This enabled CVWarehouse to prove that customer support can be more than a hollow concept, even once implementation has been completed,' states Niels: 'CVWarehouse lists customisation as a significant added value, and that continues to be the case, even years after commissioning. They continue to tweak the software until it fully meets our specific requirements. They really walk the talk.'
CVWarehouse walks the talk.
— Niels Vrijsen, HR analist
Innovations with real and instant impact
The list of the various achievements from the past two years that have had a real impact at ZNA is certainly impressive. To start with, there are changes that have been introduced since the pandemic. 'All of a sudden, we couldn't organise any large, live job fairs, which usually generated hundreds of useful leads each year. We had to find a new way to continue feeding the influx: one that readily integrated with what we already had. In close consultation with us, CVWarehouse responded by developing a database specifically aimed at visitors to webinars and other digital events alongside the standard database for CVs and job applications. That way we could continue to actively attract this group with our recruitment activities, starting with thanks for participation, and followed by personal notifications of relevant job vacancies. We are currently using this database for both online and physical events, such as the ZNA job market that we will soon be holding in the new Cadix hospital building, which is set to open its doors in March 2023.'
Yet those were not the only innovations that made their way to the hospital network. 'The CV preview, for example,' says Niels Vrijsen, 'It prevents you from having to download and open each CV to find out who and what it includes. And let's not forget, the customised reporting that CVWarehouse has developed for ZNA, which has meant we can throw those inevitable Excel spreadsheets in the bin once and for all.'
Managers working with CVWarehouse
The most recent addition is the assessment module for managers, adds Niels Vrijsen: 'We were looking for even more efficiency, a more active focus on candidate experience. We rolled out the assessment module for ZNA managers for that purpose. It is a GDPR-proof, fast and transparent approach that the managers enthusiastically embraced.'
Moreover, Niels Vrijsen does not have to fear unreasonable invoices for all the adjustments and configuration work: 'CVWarehouse deals with that impeccably: if something they have developed for us can be used for other organisations, CVWarehouse does not charge us the full development costs but it covers a large part of the costs themselves.'
Searching together for new innovation paths
They are currently still rolling out the assessment module for managers, actively listening to the new users' feedback as they do so. But the next project is waiting in the wings, explains Niels Vrijsen: 'CVWarehouse has also developed an interview module for managers that, with the requisite adjustments, could also be extremely attractive to ZNA.'
Clearly, there is no end in sight to the partnership between CVWarehouse and ZNA. It is a partnership in which both concentrate on what they like doing: searching together for new ways to innovate ZNA's recruitment process.