Lineas is Europe's largest private rail-freight operator. The company provides top-quality rail products and comprehensive, door-to-door logistics solutions. Its mission is to convince customers to transport their goods by rail instead of road. This enables customers to streamline their supply chain while simultaneously reducing their impact on the environment, mobility and air pollution.
To guarantee top quality, Lineas has to be able to call on the best available talent. To reach those candidates in optimal ways and convince them to choose Lineas, the company needs a smooth recruitment process – from the moment a vacancy is posted to day the final contract is signed. 'No easy task,' Diane Cauwenberghs knows as head of the HR Expertise Centre at Lineas, 'because we can't reach the full range of talent we're looking for through one and the same channel.'
Need for improved reporting and follow-up
Up until a few years ago, Lineas's recruitment was anything but streamlined, Diane admits. 'The system we used at the time left much to be desired in terms of reporting and follow-up. It was a great publication tool, but management and follow-up were minimal. We didn't have any statistics and little insight into how processes were proceeding. We clearly needed a system that could offer better back-end support.'
The recruitment team analysed and compared several suppliers in the recruitment market. CVWarehouse was found to be the best candidate. Diane explains why: 'The platform offered us the process support and reporting we were looking for, without forcing us to integrate with an HRIS platform – which we didn't have. With CVWarehouse, we could benefit from comprehensive reporting and handy tools. We could send a single e-mail to multiple candidates at once, for example, without needing to purchase an extensive HR software suite to do so.' CVWarehouse also stood out in terms of important criteria like implementation time and price-quality ratio. 'The latter in particular was a decisive factor, especially because CVWarehouse's price includes excellent service and support,' Diane notes.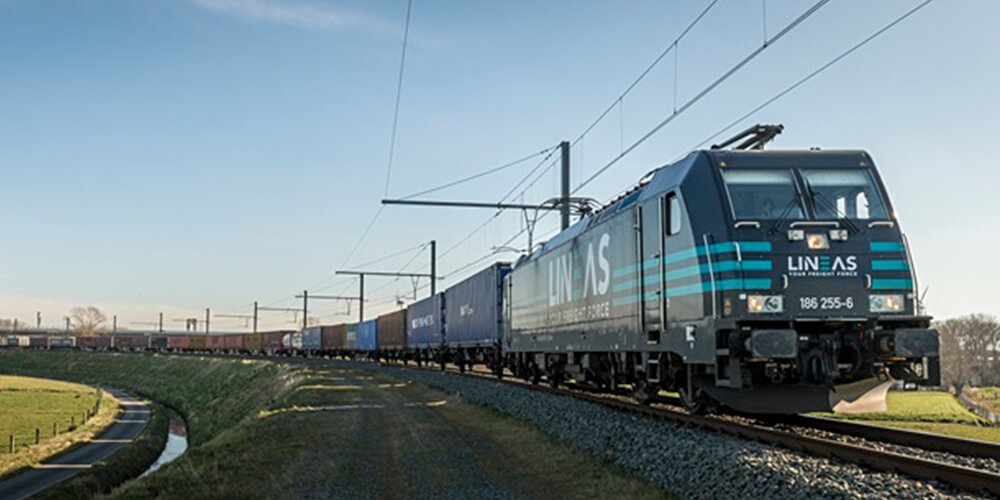 Immediate insight into actions' and channels' performance
Implementation went as smoothly as promised, Diane remembers. 'We started working on the project in September 2020 and were live in December that same year. It was an extremely intensive process, but one that never got derailed, thanks to frequent meetings to discuss the progress. Which is worth mentioning, seeing as all of these meetings took place online during the pandemic. Thanks to both parties' professional and driven approach, that distance was never an issue.' Today, the platform is active in all of Lineas's European branches.
The difference with before was immediately obvious, Diane enthuses: 'With the previous tool, you never knew where a candidate had come across the vacancy, so we had zero insight into whether or not certain actions or recruitment channels were successful. We managed things blindly, which meant we weren't deciding efficiently which channels to invest in. Thanks to CVWarehouse, things all became clear very quickly. We could pick the perfect channel to run sponsored ads in. We discovered that our ground operators spend less time on LinkedIn than on other sites, for example. Thanks to CVWarehouse, we now have a better, more targeted approach.'
CVWarehouse knows the world of recruitment through and through, so they've tailored their software to its processes. General HR systems may be more comprehensive, but they'll never be as relevant to recruitment as CVWarehouse is.
— Diane Cauwenberghs, Head of the HR Expertise Centre
A clear dashboard improves decisions and allows for swift intervention
The arrival of CVWarehouse has already resulted in a wealth of benefits for Lineas's HR departments, Diane describes. 'We spend a lot less time following up on each vacancy because multiple workflows have been automated. We can now answer 20 people with just one click, for example. Our HR staff can use the time this saves them to improve the quality of their services.'
CVWarehouse's extensive and clear reporting also makes it easier for Lineas to manage its HR activities. 'We see how many people respond at any time of day and each day of the week, which means we not only understand when to best reach candidates, but also manage to intervene more effectively when responses to a vacancy threaten to fall silent. With the right key data, you can optimise each vacancy's yield. The fact that this data is presented on a clear dashboard only makes CVWarehouse even more powerful.'
Interface tailored to recruiters
The platform's user experience is highly intuitive and tailored to the target audience: recruiters and candidates. 'CVWarehouse is a stand-alone application aimed at the recruitment part of HR activities. You mainly notice that from the user interface and the processes: CVWarehouse knows the world of recruitment through and through, so they've tailored their software to its processes. General HR systems may be more comprehensive, but they'll never be as relevant to recruitment as CVWarehouse is. That explains why all our HR staff enjoys working with CVWarehouse, both nationally and internationally.'
Diane also highlights the option to grant a vacancy's business manager or business partner access to the platform, with content tailored to them. 'It's another feature that enhances the quality of recruitment. Not every manager may request it, but in some cases, it can really increase engagement – and, by extension, results.'
CVWarehouse's support leaves nothing to be desired either, Diane has discovered. 'If you have a question or a problem, there's a chat function through which you can contact a member of staff in no time at all. The staff are genuine experts, not operators trying to sell you something. CVWarehouse also regularly organises courses to explain new or lesser known features or processes.'
Next stop: new jobsite
Now Lineas's recruitment processes are well and truly on track and the rail-freight operator has a much better insight into the status and efficiency of its recruitment activities, the time has come for the next step in its recruitment strategy: developing a professional job site. 'Once again, we're using CVWarehouse tools,' Diane says. 'We had already built a basic version with them when we adopted the HR platform. The tools that are available to us now allow us to build a much more attractive platform, without any extra costs and with minimum effort. Why wouldn't we jump on that opportunity?'