For around 40 years, Casa has been regarded as the place to find decorative and functional items for the home. The chain store's mission is to prioritise that homely feeling, which also means that the company's 3,100 employees in eight European countries must feel equally at home working for Casa. In the spring of 2016, Casa set up an international HR department. Why? To standardise all the HR processes. In terms of recruitment and selection, the introduction of CVWarehouse means a huge increase in professionalism.
We spoke to Julie Spaey, HR Business Partner, whose tasks include recruitment and training in Belgium. She is, however, also working on the expansion of a new international HR department. "It is an enjoyable and rewarding mission", says Julie. "And in the end, it will strengthen our organisation."
Mainly retail staff
"Recruiting people to work in our stores is quite easy", Julie explains. "This is often not the case for our head office, however, as we are often looking for people who are specialists in their field. We have also noticed that the level of interest is extremely seasonal. During the summer holidays, for example, things tend to go rather quiet. This is also a factor which we need to take into account."
Casa is increasingly regarded as an attractive employer. "More and more applicants tell us that Casa is a company that focuses on innovation", says Julie. "This may have something to do with our increasingly contemporary image and the recent introduction of our online store. We also conducted intensive campaigns about this. In addition, we are renowned for being an accessible company which appeals to a wide audience. Although men are also welcome, our concept and the world of decoration and interior design mainly tend to appeal to women. This is also reflected in our workforce: around 80% are female."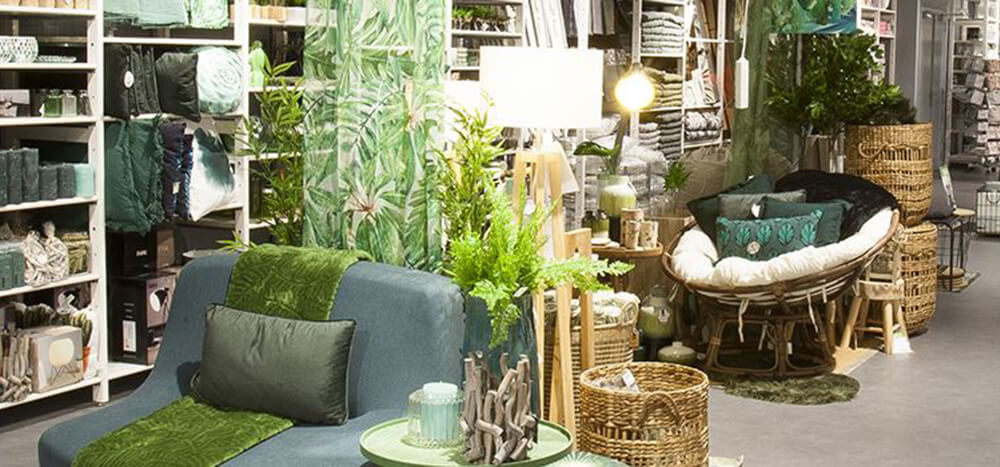 An ambitious project that is supported by the entire organisation
Until last year, the HR activities were organised on a national basis. "Most countries had their own HR departments, with their own ways of doing things and their own processes", Julie mentions. "However, we realised we would need to adopt a different approach if we wanted to position ourselves as a single company with a single employer brand and achieve greater efficiency. We took the first step last year, with the launch of an international HR department."
"We are working on this project together with our international colleagues", says Julie. "The project does not just focus on recruitment and selection, training is also an important aspect. Casa has several core values that we aim to emphasise in various ways, including in the training we offer. This has recently been standardised everywhere, allowing us to ensure that everyone gets the same message from the outset."
An international HR department of this kind cannot be built in a day. "That's right", reflects Julie. "We still have a long way to go. The main advantage is that we are starting with a clean slate. This allows us to evaluate different options and discuss the best solutions. We are making progress every day, and that's the most important thing." In general, Casa employees welcome this evolution. "The change went down quite well with our staff. After all, this step is the only way to ensure that our HR policy continues to be people-centric in the future."
Since the international introduction of CVWarehouse, we have noticed that our follow-up has greatly improved. We chose CVWarehouse because it is perfectly compatible with our website and easy to use. Not just for us, but also for candidates. In addition, the solution can be adapted to our own situation in a flexible way. In first instance, we used the standard application forms that were provided as part of the package. But we did make a few adjustments here and there afterwards. That went extremely smoothly.
— Julie Spaey, HR Business Partner
Working towards greater structure
"We started working with CVWarehouse at the end of 2016", recalls Julie. "We kicked off with a pilot in Belgium in December and rolled it out to all the other countries in February 2017."
"A solid system which made it possible to approach recruitment in a structured way was absolutely welcome", Julie stresses. "Before CVWarehouse came along, there was no system. We lacked structure. Paper résumés and applications that we received through the website were collected and processed, but we had little control over the process. For example, we were often unsure whether all the candidates had received a response and had different working methods throughout the entire flow, from the application and interview to recruitment."
"Since the international introduction of CVWarehouse, we have noticed that our follow-up has greatly improved", says Julie. "We chose CVWarehouse because it is perfectly compatible with our website and easy to use. Not just for us, but also for candidates. In addition, the solution can be adapted to our own situation in a flexible way. In first instance, we used the standard application forms that were provided as part of the package. But we did make a few adjustments here and there afterwards. That went extremely smoothly."
"We now also have a clear overview of the intake and are 100% certain of providing a proper follow-up", Julie mentions. "We are also extremely satisfied with the support. Not only did they provide intensive support during the launch, the specialists from CVWarehouse are still answering our questions in a very constructive and helpful way to this day. They suggest improvements and even develop customised technological solutions for us."
Julie feels enthusiastic about the future: "In the autumn, we are planning to use the analyses by CVWarehouse to further optimise our HR activities. By that point, we should also be ready to take advantage of more of the opportunities offered by CVWarehouse. All in all, our collaboration with CVWarehouse is extremely positive both now and in the long term."