At the end of February, CVWarehouse customer McDonald's Belgium was chosen by the Vlerick Management School as "Best Workplace" of the year. That provoked a lot of reactions, both positive and negative. The ideal opportunity to take a closer look at the company's HR policy – and "McJobs".
What McDonald's has to say about it
According to Sabine Gekiere, HR Director for McDonald's in Belgium, nobody in the company had expected to come in first place. In recent years, we noticed that we had been climbing higher and higher in the rankings, but to come first was certainly a surprise. We have been using the study by the Vlerick Management School for some years now as a tool to assess how we rate in the culture audit, a questionnaire about HR policy, and what employees think about McDonald's as an employer. But we never even thought about making it an objective to come top of the list. So this is a very gratifying award.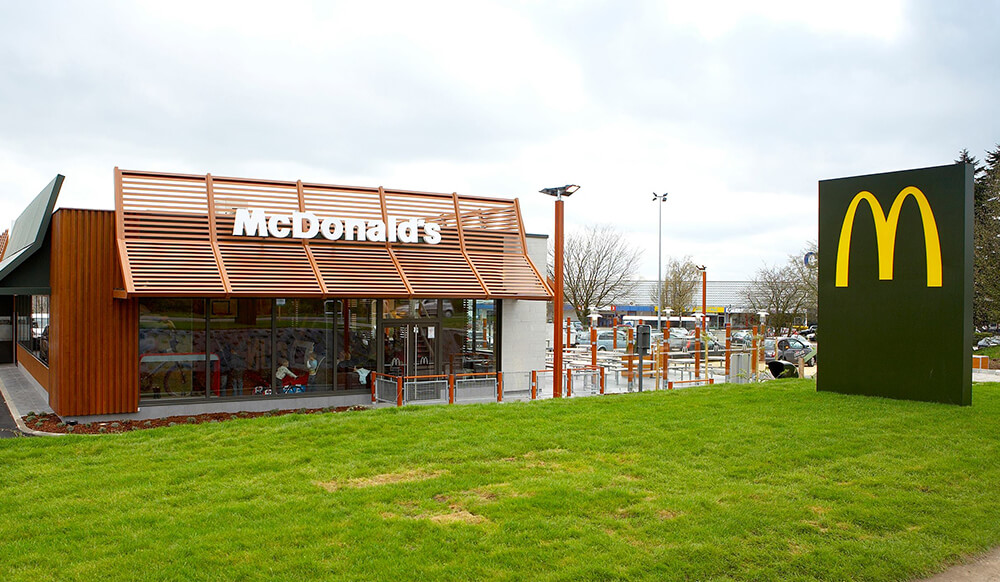 The core of the policy: R.E.S.P.E.C.T.
McDonald's HR vision is built on four strategic pillars, aimed at enabling talented and committed employees to have a positive impact on customer satisfaction. The first pillar is to attract and recruit talent. It starts with an employment policy where everyone is welcome at McDonald's. The corporate culture is based on respect, transparency, communication and commitment. Future employees are not assessed on their qualifications or experience, but on attitude, smile and customer focus. Therefore, the "Hire the Smile" recruitment procedure was developed. In accordance with this philosophy, employees are made aware of the impact of their skills and attitude on the success of the restaurant. A dedicated workforce helps to grow the business, since the more satisfied employees are, the more likely the customers are to come back.
The second pillar is "Training and development". Development goes beyond just training. For McDonald's, it is important to appreciate and increase the skills of employees and to offer them training and opportunities. Both for crew and managers, a comprehensive training programme was created: the curriculum road-map. Everyone gets the same basic training at McDonald's, everyone is offered the same opportunities and everyone has prospects for growing in the job. 82 per cent of restaurant managers started as crew and successfully completed the various stages of management training. Ninety-eight per cent of employees said that they can be themselves at work. These statistics show that there is an open culture within the company, and the employees themselves have control over their careers.
Thanks to the tools that CVWarehouse offers, the HR department can make a better selection based on the talent and skills of the candidates. And that is entirely consistent with the "gaining knowledge through measuring" philosophy of McDonald's.
— McDonald's Belgium
A good example of our commitment to training and development is our partnership with the KATHO, the Catholic College of South West Flanders in Kortrijk. They have created a course to become an "operations manager" at the new HBO 5 (bachelor's degree) level. Students have to accumulate 120 credits for this course. McDonald's management training and work experience counts as 70 credits towards that requirement. Managers who have completed the various stages of McDonald's management training only have to collect another 50 credits for subjects that they can study using Distance Learning. That is an acknowledgement of the quality of our internal training on the one hand, and of our continuous focus on personal development on the other", says Sabine Gekiere.
When it comes to motivation and empowerment, the third pillar, McDonald's does not stand still either. An environment is created in which people can be themselves, where they can be genuine, are encouraged to think about their job, improve their work and find customer-friendly solutions. To contribute to that environment, employees receive discounts, cinema tickets are regularly given away and competitions and staff activities are organized, the necessary attention is paid to the uniforms, etc.
With the McPassport they can work for McDonald's anywhere in Europe, which comes in handy for Erasmus students for example, or employees who want to travel abroad.
The open atmosphere that prevails in the branches also pervades the whole company, which leads to the fourth pillar, "Communication and Information". Everybody works together in one workplace, which means that opportunities and problems are reported and tackled immediately. There are also a lot of communication tools available: there is "McD4U", the staff magazine, newsletters are sent out regularly, and surveys are organized to measure the satisfaction and commitment of employees. We want to keep doing things better", concludes Sabine Gekiere.
That same spirit also applies to the company's collaboration with CVWarehouse, which started in July 2012. In the past nine months, McDonald's has seen its number of job applications rise to almost 18,000. Thanks to the tools that CVWarehouse offers, the HR department can make a better selection based on the talent and skills of the candidates. And that is entirely consistent with the "gaining knowledge through measuring" philosophy of McDonald's.