Recheio, part of Jerónimo Martins, is Portugal's largest cash & carry chain with 39 stores and around 2,200 employees. The company specialises in fresh food, strong brands and excellent service to professionals. Every year, the chain recruits no fewer than 200 new employees. And, since 2018, it has done so with more structure, better communication with the candidates and an effective follow-up of the KPIs. "It was certainly necessary," says Ana Margarida Castelo, HR Manager at Recheio. "In the past, everything went through manual placements via job boards and applications with complicated forms that were submitted by email. We didn't have a waterproof system. On the contrary, our recruitment process was extremely leaky and kept both us and the candidates in the dark."
"We're not completely there yet," admits Ana Margarida. "But we've made huge leaps compared to the past. If a candidate asked me about the status of his application back then, I couldn't have answered even with the best will in the world. That frustration has now been eliminated."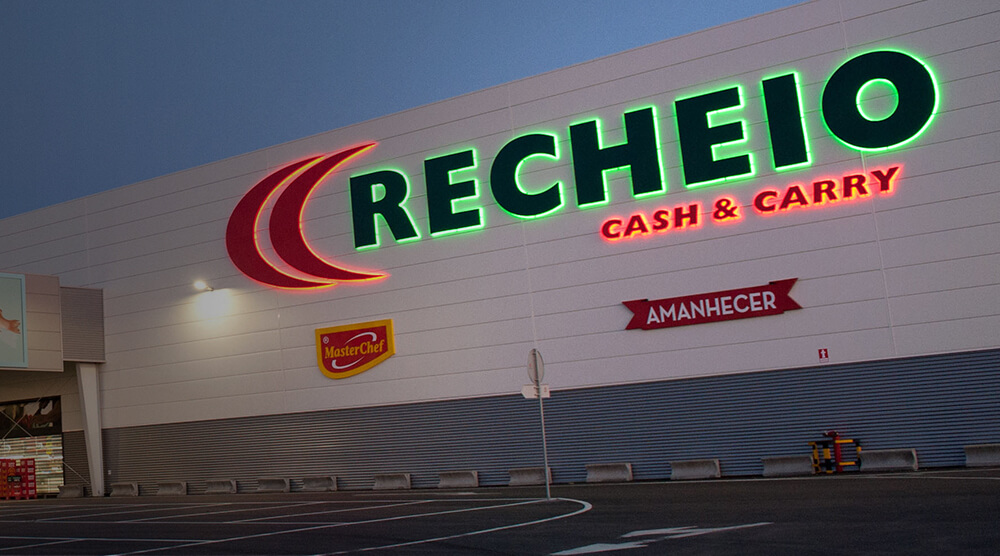 Sales staff wanted
Most of the recruitments are for Recheio's stores. "The store managers are therefore fully involved in the recruitment process," says Ana Margarida. "I post the vacancies and receive the applications. Then I make an initial selection. The candidates who score well 'on paper' are invited by the store manager to attend an interview. The store manager will make the final decision. That doesn't mean I'm not involved: I frequently contact every store manager to inform on the status of specific files and any changing or new needs."
This only serves to make the application process more pleasant for candidates: they now get the communication and feedback they deserve.
— Ana Margarida Castelo, HR Manager
Structure found
The collaboration between Recheio and CVWarehouse began in April 2018. "The recruiters at one of our partner companies were already working with Recheio and were enthusiastic about the company," recalls Ana Margarida. "We were still in chaos at the time. A tool that would bring in smooth processes, better communication and clear insights seemed like a dream back then."
"Our recruitment was pretty stressful in the past, both for us and for the candidates," says Ana Margarida. "The vacancies were posted on various job boards, where I also had to follow up on the applications. What's more, the candidates had to fill out lengthy forms. Too much of a burden. After that, I had to manually track which candidate was allowed to go through to the next phase. The candidates also received far too little information about the status of their application. There was almost no communication at all."
Things are different today. "When it came to implementing the tool, we were given good supervision by our regular contact at CVWarehouse. The system was up and running before we even realized it."
Candidate experience, level up!
Recheio has now been working with CVWarehouse for over a year. "All the applications now flow into a single platform, which makes it a lot easier to manage the whole process," says Ana Margarida. "We save a huge amount of time. The time which we can invest in screening candidates even more effectively and working on our employer branding. The tool is also very user-friendly. Not only do we always have a crystal-clear overview of the big picture, but we can also follow up on our KPIs effectively. We can react faster and make better decisions too. This only serves to make the application process more pleasant for candidates: they now get the communication and feedback they deserve."
Strengthening the partnership
"Today, we are still using the basic functionalities of CVWarehouse. There are still many more options to explore," says Ana Margarida. "We will certainly continue to exploit this potential in the future and make full use of the tool. Our future will most certainly include CVWarehouse: both the tool and the service meet all our expectations."