For over a decade, Hi Fly has specialized in worldwide aircraft leases to governments, airlines and regular customers. When airlines are in demand for a short-term capacity or have seasonal needs, they contact Hi Fly. The company provides them with a plane, including the crew members. Over 800 aviation professionals currently work for Hi Fly, but the company keeps growing and it's not been easy to find sufficient staff to manage all their planes.
"We are lucky that the airline sector is an attractive industry because we need to find a lot of candidates," says Frederico Marques, Recruitment teamleader at Hi Fly. "The group is growing fast, so we are currently recruiting a lot of new employees. Because we don't just need cabin crew, but administrative staff as well, we have 20 to 25 openings for different departments and positions at the same time."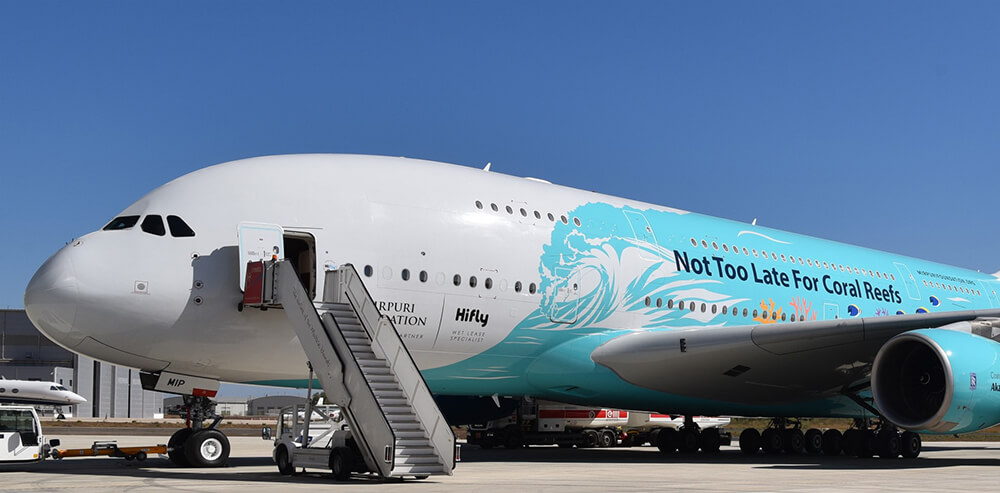 In order to attract and keep new employees, Hi Fly profiles itself as a company you want to commit to."We provide training and we invest in people. It's important to us that our employees grow as the company grows. That's why we always hope they'll stay with us for a longer period of time."
Before Hi Fly started relying on CVWarehouse, their way of keeping track of recruitment was quite complex. "We would use Excel sheets to have an overview. It was difficult and not very efficient. Since we started to use CVWarehouse, we have saved a lot of time."
Especially with the new GDPR-rules in place, it's more important than ever to have a good platform to host your recruitment.
— Frederico Marques, Recruitment teamleader
But that's not the only reason Frederico Marques likes working with CVWarehouse. "When we were using Excel, it would sometimes happen that a file was wiped or misplaced, in which case you lost your progress and data. Especially with the new GDPR-rules in place, it's more important than ever to have a good platform to host your recruitment. The platform is in the cloud and we don't have any servers on site. That way, we are at least sure we can't accidentally wipe our data."
The ease in using CVWarehouse is one of the reasons Hi Fly is so convinced. "Before we started working with CVWarehouse, we used another platform. But we weren't satisfied with how that platform operated. After a year, we started looking for a new solution and that's when we learned about CVWarehouse. It is already easier to use and to manage the processes, even though we've only been working with the platform for a couple of months."
Hi Fly was especially happy with the personal contact they had with CVWarehouse. "They helped us implement the platform and we can always contact them whenever we have questions." One thing is sure, Hi Fly is a happy customer. "I think the platform is efficient and the pricing is good. It's just a great deal overall."